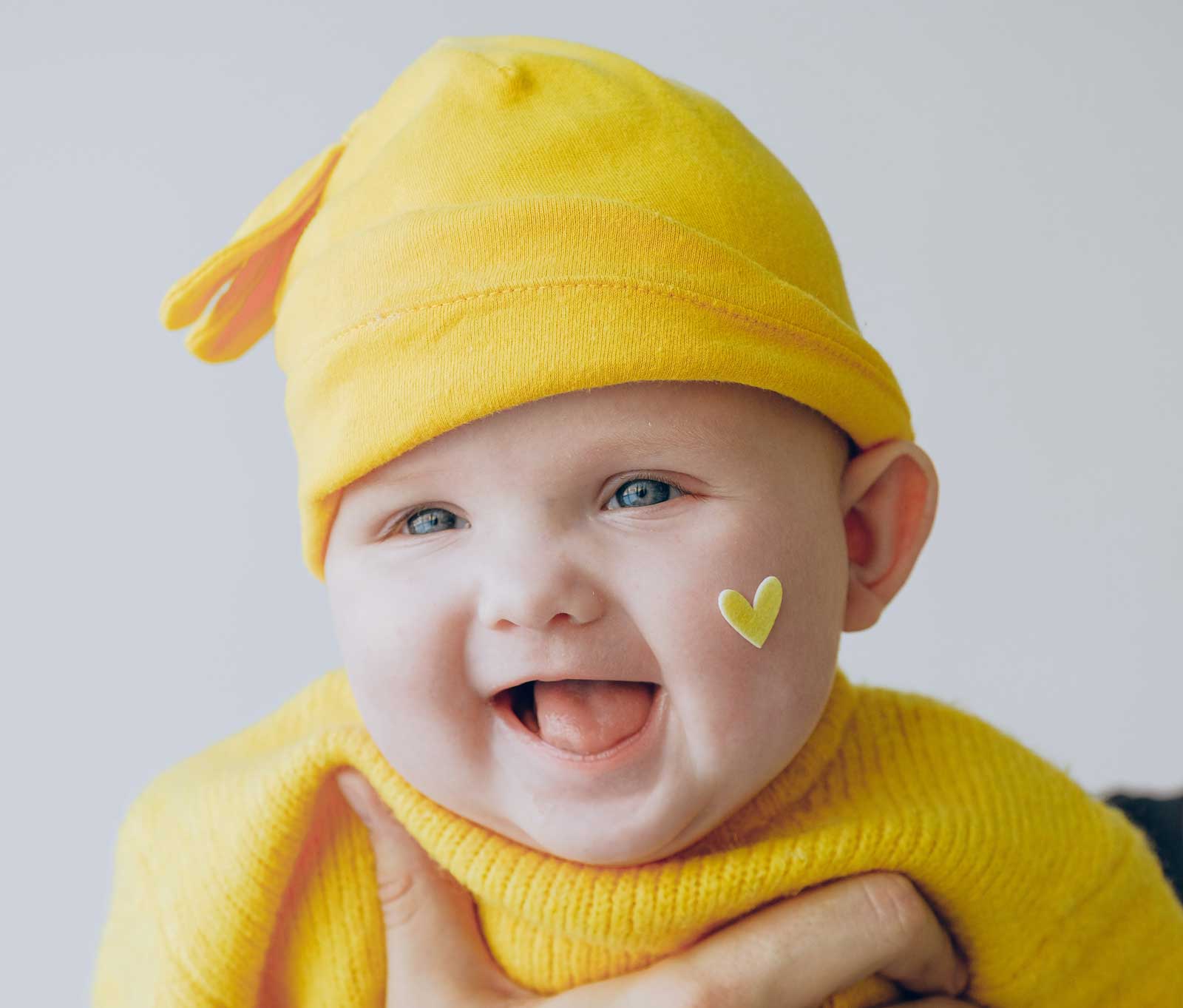 Your smile is your best attitude" is a wonderful and empowering statement that highlights the positive impact of a genuine smile. A smile radiates positivity and optimism. It shows that you have a positive outlook on life and can uplift your own mood as well as the spirits of those around you. A smiling face is welcoming and approachable. It invites others to engage with you, fostering better communication and relationships.
A confident smile indicates self-assurance and a belief in oneself. It can exude a sense of inner strength and poise. Smiling in challenging situations demonstrates resilience and the ability to find joy even in difficult times. Your smile can brighten someone else's day and leave a lasting impression. It may inspire others to adopt a positive attitude as well. Smiling triggers, the release of endorphins, the body's natural feel-good chemicals, which can help reduce stress and anxiety.
A smile can break down barriers and make communication more effective, leading to better understanding and collaboration. Research has shown that smiling can have physical health benefits, such as lowering blood pressure and boosting the immune system. A genuine smile is often seen as an attractive quality, making you more appealing to others.
250 Quotation on Smile Face
| Sl No | Quotation | Author |
| --- | --- | --- |
| 1 | "A smile is the light in your window that tells others that there is a caring, sharing person inside." | Denis Waitley |
| 2 | "A warm smile is the universal language of kindness." | William Arthur Ward |
| 3 | "Your smile will give you a positive countenance that will make people feel comfortable around you." | Les Brown |
| 4 | "A smile is happiness you'll find right under your nose." | Tom Wilson |
| 5 | "Wrinkles should merely indicate where smiles have been." | Mark Twain |
| 6 | "A smile is a curve that sets everything straight." | Phyllis Diller |
| 7 | "A smile is the best makeup any girl can wear." | Marilyn Monroe |
| 8 | "Use your smile to change the world; don't let the world change your smile." | Chinese Proverb |
| 9 | "A smile is a friend maker." | Bangambiki Habyarimana |
| 10 | "The source of a true smile is an awakened mind." | Thich Nhat Hanh |
| 11 | "A smile is the shortest distance between two people." | Victor Borge |
| 12 | "A smile is a powerful weapon; you can even break ice with it." | Unknown |
| 13 | "A smile is a light in the window of your soul." | Unknown |
| 14 | "Smile, it is the key that fits the lock of everybody's heart." | Anthony J. D'Angelo |
| 15 | "A smile is the best way to get away with trouble even if it's a fake one." | Masashi Kishimoto |
| 16 | "A smile is the universal welcome." | Max Eastman |
| 17 | "When you smile, you don't only appear to be more likable and courteous, you appear to be more competent." | Ron Gutman |
| 18 | "A gentle word, a kind look, a good-natured smile can work wonders and accomplish miracles." | William Hazlitt |
| 19 | "A smile is the chosen vehicle of all ambiguities." | Herman Melville |
| 20 | "The real man smiles in trouble, gathers strength from distress, and grows brave by reflection." | Thomas Paine |
| 21 | "Everyone smiles in the same language." | George Carlin |
| 22 | "A smile is a friendliness detector." | Joyce Meyer |
| 23 | "All the statistics in the world can't measure the warmth of a smile." | Chris Hart |
| 24 | "A smile is the key to the heart." | John Ray |
| 25 | "A smile costs nothing but gives much." | Unknown |
| 26 | "You'll find that life is worthwhile if you just smile." | Charlie Chaplin |
| 27 | "A smile is a facelift that's in everyone's price range." | Tom Wilson |
| 28 | "The world always looks brighter from behind a smile." | Unknown |
| 29 | "A smile is the universal welcome." | Dale Carnegie |
| 30 | "A smile is a little curve that sets everything straight." | Unknown |
| 31 | "A smile is the light that drives away the darkness from your life." | Unknown |
| 32 | "Wear a smile and have friends; wear a scowl and have wrinkles." | George Eliot |
| 33 | "A smile is a happiness you'll find right under your nose." | Tom Wilson |
| 34 | "Life is short, and a smile takes a moment." | Unknown |
| 35 | "A smile is the key that fits the lock of everyone's heart." | Anthony J. D'Angelo |
| 36 | "A smile is the best defense against in an offensive world." | Terri Guillemets |
| 37 | "A smile is the best way to get away with saying something mean." | Matt LeBlanc |
| 38 | "A smile is a curve that sets everything straight." | Phyllis Diller |
| 39 | "A smile is the universal welcome." | Max Eastman |
| 40 | "A warm smile is the universal language of kindness." | William Arthur Ward |
| 41 | "A smile is a friend maker." | Bangambiki Habyarimana |
| 42 | "A smile is the best makeup any girl can wear." | Marilyn Monroe |
| 43 | "A smile is the light in your window that tells others that there is a caring, sharing person inside." | Denis Waitley |
| 44 | "A smile is a powerful weapon; you can even break ice with it." | Unknown |
| 45 | "A smile is a light in the window of your soul." | Unknown |
| 46 | "Wrinkles should merely indicate where smiles have been." | Mark Twain |
| 47 | "When you smile, you don't only appear to be more likable and courteous, you appear to be more competent." | Ron Gutman |
| 48 | "A gentle word, a kind look, a good-natured smile can work wonders and accomplish miracles." | William Hazlitt |
| 49 | "A smile is the chosen vehicle of all ambiguities." | Herman Melville |
| 50 | "The real man smiles in trouble, gathers strength from distress, and grows brave by reflection." | Thomas Paine |
| 51 | "Everyone smiles in the same language." | George Carlin |
| 52 | "A smile is a friendliness detector." | Joyce Meyer |
| 53 | "All the statistics in the world can't measure the warmth of a smile." | Chris Hart |
| 54 | "A smile is the key to the heart." | John Ray |
| 55 | "A smile costs nothing but gives much." | Unknown |
| 56 | "You'll find that life is worthwhile if you just smile." | Charlie Chaplin |
| 57 | "A smile is a facelift that's in everyone's price range." | Tom Wilson |
| 58 | "The world always looks brighter from behind a smile." | Unknown |
| 59 | "A smile is the universal welcome." | Dale Carnegie |
| 60 | "A smile is a little curve that sets everything straight." | Unknown |
| 61 | "A smile is the prettiest thing you can wear." | Unknown |
| 62 | "A smile is a curve that sets everything straight." | Unknown |
| 63 | "A smile is the beauty of the soul." | Lailah Gifty Akita |
| 64 | "A smile is the universal welcome." | Max Eastman |
| 65 | "A smile is a light in the window of your face to show your heart is at home." | Unknown |
| 66 | "The source of a true smile is an awakened mind." | Thich Nhat Hanh |
| 67 | "A smile is a friend maker." | Bangambiki Habyarimana |
| 68 | "A smile is the best makeup any girl can wear." | Marilyn Monroe |
| 69 | "A smile is the light in your window that tells others that there is a caring, sharing person inside." | Denis Waitley |
| 70 | "A smile is a powerful weapon; you can even break ice with it." | Unknown |
| 71 | "A smile is a light in the window of your soul." | Unknown |
| 72 | "Wrinkles should merely indicate where smiles have been." | Mark Twain |
| 73 | "When you smile, you don't only appear to be more likable and courteous, you appear to be more competent." | Ron Gutman |
| 74 | "A gentle word, a kind look, a good-natured smile can work wonders and accomplish miracles." | William Hazlitt |
| 75 | "A smile is the chosen vehicle of all ambiguities." | Herman Melville |
| 76 | "The real man smiles in trouble, gathers strength from distress, and grows brave by reflection." | Thomas Paine |
| 77 | "Everyone smiles in the same language." | George Carlin |
| 78 | "A smile is a friendliness detector." | Joyce Meyer |
| 79 | "All the statistics in the world can't measure the warmth of a smile." | Chris Hart |
| 80 | "A smile is the key to the heart." | John Ray |
| 81 | "A smile costs nothing, but it creates much." | Unknown |
| 82 | "A smile is the best antidote for frustration." | Gurudev Shree Chitrabhanu |
| 83 | "A smile is the happiness you'll find right under your nose." | Tom Wilson |
| 84 | "The world always looks brighter from behind a smile." | Unknown |
| 85 | "A smile is the universal welcome." | Dale Carnegie |
| 86 | "A smile is a little curve that sets everything straight." | Unknown |
| 87 | "A smile is the prettiest thing you can wear." | Unknown |
| 88 | "A smile is the beauty of the soul." | Lailah Gifty Akita |
| 89 | "A smile is a friend maker." | Bangambiki Habyarimana |
| 90 | "A smile is the best makeup any girl can wear." | Marilyn Monroe |
| 91 | "A smile is the light in your window that tells others that there is a caring, sharing person inside." | Denis Waitley |
| 92 | "A smile is a powerful weapon; you can even break ice with it." | Unknown |
| 93 | "A smile is a light in the window of your soul." | Unknown |
| 94 | "Wrinkles should merely indicate where smiles have been." | Mark Twain |
| 95 | "When you smile, you don't only appear to be more likable and courteous, you appear to be more competent." | Ron Gutman |
| 96 | "A gentle word, a kind look, a good-natured smile can work wonders and accomplish miracles." | William Hazlitt |
| 97 | "A smile is the chosen vehicle of all ambiguities." | Herman Melville |
| 98 | "The real man smiles in trouble, gathers strength from distress, and grows brave by reflection." | Thomas Paine |
| 99 | "Everyone smiles in the same language." | George Carlin |
| 100 | "A smile is a friendliness detector." | Joyce Meyer |
| 101 | "All the statistics in the world can't measure the warmth of a smile." | Chris Hart |
| 102 | "A smile is the key to the heart." | John Ray |
| 103 | "A smile costs nothing but gives much." | Unknown |
| 104 | "You'll find that life is worthwhile if you just smile." | Charlie Chaplin |
| 105 | "A smile is a facelift that's in everyone's price range." | Tom Wilson |
| 106 | "A smile is a light in the window of your face to show your heart is at home." | Unknown |
| 107 | "The source of a true smile is an awakened mind." | Thich Nhat Hanh |
| 108 | "A smile is the best defense against an offensive world." | Terri Guillemets |
| 109 | "A smile is the best way to get away with saying something mean." | Matt LeBlanc |
| 110 | "A smile is a curve that sets everything straight." | Phyllis Diller |
| 111 | "A smile is the light that drives away the darkness from your life." | Unknown |
| 112 | "Wear a smile and have friends; wear a scowl and have wrinkles." | George Eliot |
| 113 | "A smile is the happiness you'll find right under your nose." | Tom Wilson |
| 114 | "A smile is the universal welcome." | Max Eastman |
| 115 | "A smile is a light in the window of your face to show your heart is at home." | Unknown |
| 116 | "The source of a true smile is an awakened mind." | Thich Nhat Hanh |
| 117 | "A smile is a friend maker." | Bangambiki Habyarimana |
| 118 | "A smile is the best makeup any girl can wear." | Marilyn Monroe |
| 119 | "A smile is the light in your window that tells others that there is a caring, sharing person inside." | Denis Waitley |
| 120 | "A smile is a powerful weapon; you can even break ice with it." | Unknown |
| 121 | "A smile is a light in the window of your soul." | Unknown |
| 122 | "Wrinkles should merely indicate where smiles have been." | Mark Twain |
| 123 | "When you smile, you don't only appear to be more likable and courteous, you appear to be more competent." | Ron Gutman |
| 124 | "A gentle word, a kind look, a good-natured smile can work wonders and accomplish miracles." | William Hazlitt |
| 125 | "A smile is the chosen vehicle of all ambiguities." | Herman Melville |
| 126 | "The real man smiles in trouble, gathers strength from distress, and grows brave by reflection." | Thomas Paine |
| 127 | "Everyone smiles in the same language." | George Carlin |
| 128 | "A smile is a friendliness detector." | Joyce Meyer |
| 129 | "All the statistics in the world can't measure the warmth of a smile." | Chris Hart |
| 130 | "A smile is the key to the heart." | John Ray |
| 131 | "A smile costs nothing, but it creates much." | Unknown |
| 132 | "A smile is the best antidote for frustration." | Gurudev Shree Chitrabhanu |
| 133 | "A smile is the happiness you'll find right under your nose." | Tom Wilson |
| 134 | "The world always looks brighter from behind a smile." | Unknown |
| 135 | "A smile is the universal welcome." | Dale Carnegie |
| 136 | "A smile is a little curve that sets everything straight." | Unknown |
| 137 | "A smile is the prettiest thing you can wear." | Unknown |
| 138 | "A smile is the beauty of the soul." | Lailah Gifty Akita |
| 139 | "A smile is a friend maker." | Bangambiki Habyarimana |
| 140 | "A smile is the best makeup any girl can wear." | Marilyn Monroe |
| 141 | "A smile is the light in your window that tells others that there is a caring, sharing person inside." | Denis Waitley |
| 142 | "A smile is a powerful weapon; you can even break ice with it." | Unknown |
| 143 | "A smile is a light in the window of your soul." | Unknown |
| 144 | "Wrinkles should merely indicate where smiles have been." | Mark Twain |
| 145 | "When you smile, you don't only appear to be more likable and courteous, you appear to be more competent." | Ron Gutman |
| 146 | "A gentle word, a kind look, a good-natured smile can work wonders and accomplish miracles." | William Hazlitt |
| 147 | "A smile is the chosen vehicle of all ambiguities." | Herman Melville |
| 148 | "The real man smiles in trouble, gathers strength from distress, and grows brave by reflection." | Thomas Paine |
| 149 | "Everyone smiles in the same language." | George Carlin |
| 150 | "A smile is a friendliness detector." | Joyce Meyer |
| 151 | "All the statistics in the world can't measure the warmth of a smile." | Chris Hart |
| 152 | "A smile is the key to the heart." | John Ray |
| 153 | "A smile costs nothing but gives much." | Unknown |
| 154 | "You'll find that life is worthwhile if you just smile." | Charlie Chaplin |
| 155 | "A smile is a facelift that's in everyone's price range." | Tom Wilson |
| 156 | "A smile is a light in the window of your face to show your heart is at home." | Unknown |
| 157 | "The source of a true smile is an awakened mind." | Thich Nhat Hanh |
| 158 | "A smile is the best defense against an offensive world." | Terri Guillemets |
| 159 | "A smile is the best way to get away with saying something mean." | Matt LeBlanc |
| 160 | "A smile is a curve that sets everything straight." | Phyllis Diller |
| 161 | "A smile is the prettiest thing you can wear." | Unknown |
| 162 | "A smile is the beauty of the soul." | Lailah Gifty Akita |
| 163 | "A smile is a friend maker." | Bangambiki Habyarimana |
| 164 | "A smile is the best makeup any girl can wear." | Marilyn Monroe |
| 165 | "A smile is the light in your window that tells others that there is a caring, sharing person inside." | Denis Waitley |
| 166 | "A smile is a powerful weapon; you can even break ice with it." | Unknown |
| 167 | "A smile is a light in the window of your soul." | Unknown |
| 168 | "Wrinkles should merely indicate where smiles have been." | Mark Twain |
| 169 | "When you smile, you don't only appear to be more likable and courteous, you appear to be more competent." | Ron Gutman |
| 170 | "A gentle word, a kind look, a good-natured smile can work wonders and accomplish miracles." | William Hazlitt |
| 171 | "A smile is the chosen vehicle of all ambiguities." | Herman Melville |
| 172 | "The real man smiles in trouble, gathers strength from distress, and grows brave by reflection." | Thomas Paine |
| 173 | "Everyone smiles in the same language." | George Carlin |
| 174 | "A smile is a friendliness detector." | Joyce Meyer |
| 175 | "All the statistics in the world can't measure the warmth of a smile." | Chris Hart |
| 176 | "A smile is the key to the heart." | John Ray |
| 177 | "A smile costs nothing but gives much." | Unknown |
| 178 | "You'll find that life is worthwhile if you just smile." | Charlie Chaplin |
| 179 | "A smile is a facelift that's in everyone's price range." | Tom Wilson |
| 180 | "A smile is a light in the window of your face to show your heart is at home." | Unknown |
| 181 | "The source of a true smile is an awakened mind." | Thich Nhat Hanh |
| 182 | "A smile is the best defense against an offensive world." | Terri Guillemets |
| 183 | "A smile is the best way to get away with saying something mean." | Matt LeBlanc |
| 184 | "A smile is a curve that sets everything straight." | Phyllis Diller |
| 185 | "A smile is the prettiest thing you can wear." | Unknown |
| 186 | "A smile is the beauty of the soul." | Lailah Gifty Akita |
| 187 | "A smile is a friend maker." | Bangambiki Habyarimana |
| 188 | "A smile is the best makeup any girl can wear." | Marilyn Monroe |
| 189 | "A smile is the light in your window that tells others that there is a caring, sharing person inside." | Denis Waitley |
| 190 | "A smile is a powerful weapon; you can even break ice with it." | Unknown |
| 191 | "A smile is a light in the window of your soul." | Unknown |
| 192 | "Wrinkles should merely indicate where smiles have been." | Mark Twain |
| 193 | "When you smile, you don't only appear to be more likable and courteous, you appear to be more competent." | Ron Gutman |
| 194 | "A gentle word, a kind look, a good-natured smile can work wonders and accomplish miracles." | William Hazlitt |
| 195 | "A smile is the chosen vehicle of all ambiguities." | Herman Melville |
| 196 | "The real man smiles in trouble, gathers strength from distress, and grows brave by reflection." | Thomas Paine |
| 197 | "Everyone smiles in the same language." | George Carlin |
| 198 | "A smile is a friendliness detector." | Joyce Meyer |
| 199 | "All the statistics in the world can't measure the warmth of a smile." | Chris Hart |
| 200 | "A smile is the key to the heart." | John Ray |
| 201 | "A smile costs nothing, but it creates much." | Unknown |
| 202 | "A smile is the best antidote for frustration." | Gurudev Shree Chitrabhanu |
| 203 | "A smile is the happiness you'll find right under your nose." | Tom Wilson |
| 204 | "The world always looks brighter from behind a smile." | Unknown |
| 205 | "A smile is the universal welcome." | Dale Carnegie |
| 206 | "A smile is a little curve that sets everything straight." | Unknown |
| 207 | "A smile is the prettiest thing you can wear." | Unknown |
| 208 | "A smile is the beauty of the soul." | Lailah Gifty Akita |
| 209 | "A smile is a friend maker." | Bangambiki Habyarimana |
| 210 | "A smile is the best makeup any girl can wear." | Marilyn Monroe |
| 211 | "A smile is the light in your window that tells others that there is a caring, sharing person inside." | Denis Waitley |
| 212 | "A smile is a powerful weapon; you can even break ice with it." | Unknown |
| 213 | "A smile is a light in the window of your soul." | Unknown |
| 214 | "Wrinkles should merely indicate where smiles have been." | Mark Twain |
| 215 | "When you smile, you don't only appear to be more likable and courteous, you appear to be more competent." | Ron Gutman |
| 216 | "A gentle word, a kind look, a good-natured smile can work wonders and accomplish miracles." | William Hazlitt |
| 217 | "A smile is the chosen vehicle of all ambiguities." | Herman Melville |
| 218 | "The real man smiles in trouble, gathers strength from distress, and grows brave by reflection." | Thomas Paine |
| 219 | "Everyone smiles in the same language." | George Carlin |
| 220 | "A smile is a friendliness detector." | Joyce Meyer |
| 221 | "All the statistics in the world can't measure the warmth of a smile." | Chris Hart |
| 222 | "A smile is the key to the heart." | John Ray |
| 223 | "A smile costs nothing but gives much." | Unknown |
| 224 | "You'll find that life is worthwhile if you just smile." | Charlie Chaplin |
| 225 | "A smile is a facelift that's in everyone's price range." | Tom Wilson |
| 226 | "A smile is a light in the window of your face to show your heart is at home." | Unknown |
| 227 | "The source of a true smile is an awakened mind." | Thich Nhat Hanh |
| 228 | "A smile is the best defense against an offensive world." | Terri Guillemets |
| 229 | "A smile is the best way to get away with saying something mean." | Matt LeBlanc |
| 230 | "A smile is a curve that sets everything straight." | Phyllis Diller |
| 231 | "A smile is the prettiest thing you can wear." | Unknown |
| 232 | "A smile is the beauty of the soul." | Lailah Gifty Akita |
| 233 | "A smile is a friend maker." | Bangambiki Habyarimana |
| 234 | "A smile is the best makeup any girl can wear." | Marilyn Monroe |
| 235 | "A smile is the light in your window that tells others that there is a caring, sharing person inside." | Denis Waitley |
| 236 | "A smile is a powerful weapon; you can even break ice with it." | Unknown |
| 237 | "A smile is a light in the window of your soul." | Unknown |
| 238 | "Wrinkles should merely indicate where smiles have been." | Mark Twain |
| 239 | "When you smile, you don't only appear to be more likable and courteous, you appear to be more competent." | Ron Gutman |
| 240 | "A gentle word, a kind look, a good-natured smile can work wonders and accomplish miracles." | William Hazlitt |
| 241 | "A smile is the chosen vehicle of all ambiguities." | Herman Melville |
| 242 | "The real man smiles in trouble, gathers strength from distress, and grows brave by reflection." | Thomas Paine |
| 243 | "Everyone smiles in the same language." | George Carlin |
| 244 | "A smile is a friendliness detector." | Joyce Meyer |
| 245 | "All the statistics in the world can't measure the warmth of a smile." | Chris Hart |
| 246 | "A smile is the key to the heart." | John Ray |
| 247 | "A smile costs nothing but gives much." | Unknown |
| 248 | "You'll find that life is worthwhile if you just smile." | Charlie Chaplin |
| 249 | "A smile is a facelift that's in everyone's price range." | Tom Wilson |
| 250 | "A smile is a light in the window of your face to show your heart is at home." | Unknown |