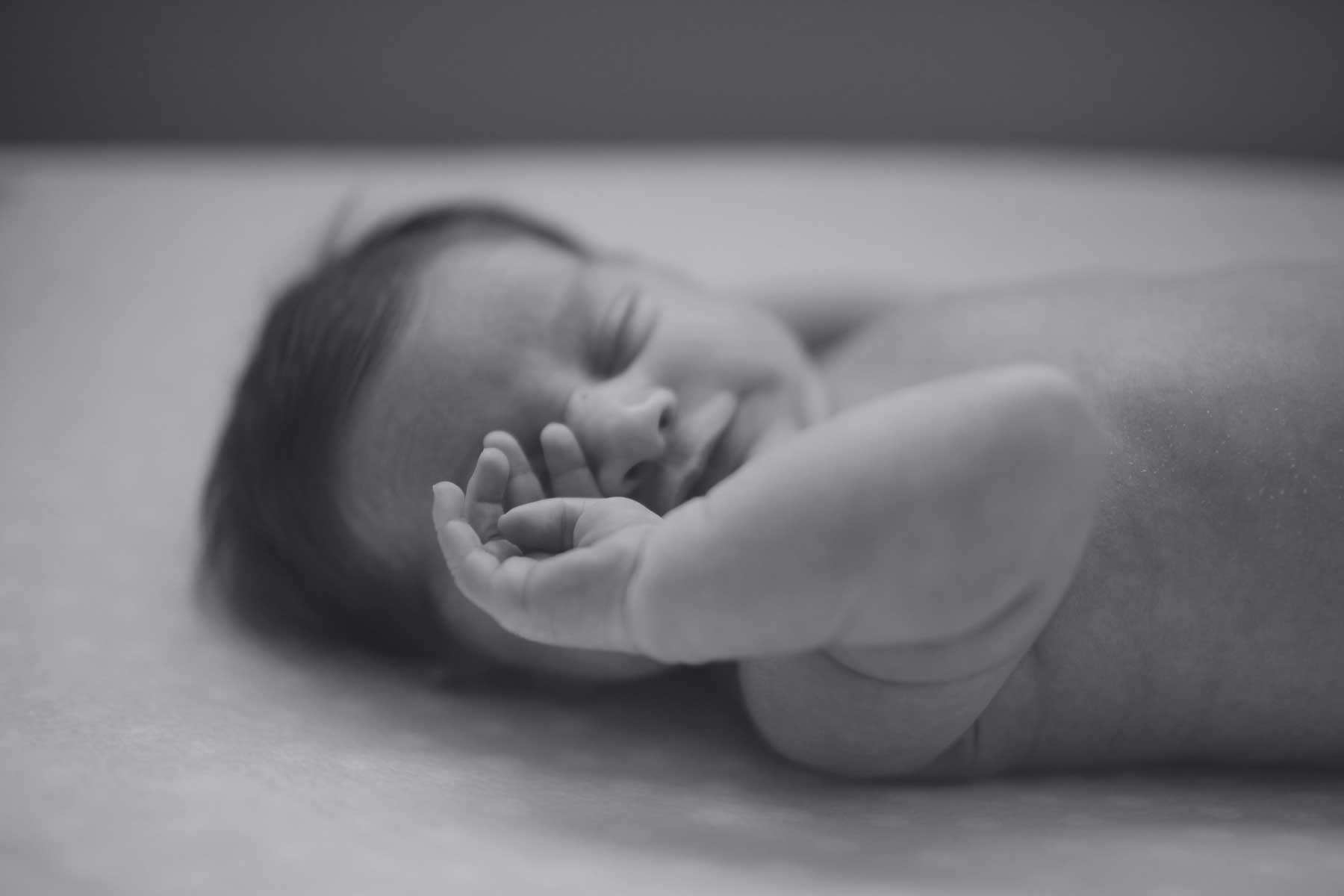 Choosing a name for your little one is an exciting and meaningful task, especially in the vibrant Bengali community. Bengali names not only reflect the rich cultural heritage of Bengal but also hold deep significance in shaping a child's identity.
In this article, we will explore unique and uncommon Bengali baby girl names that are sure to make your little princess stand out. Whether you're looking for traditional names with modern twists or ones inspired by nature and mythology, we've got you covered. We'll even delve into naming options starting with specific letters like A, D, P, and S.
So let's dive into the world of beautiful Bengali baby girl names together and discover that perfect name that resonates with your family's values and traditions. Let's get started!
The Cultural Significance of Name Giving in the Bengali Community
The Cultural Significance of Name Giving in the Bengali Community
In the vibrant and diverse Bengali community, naming a child is not just a casual decision. It holds deep cultural significance and is considered an important ritual that connects the child to their heritage and ancestors. Names are carefully chosen to reflect values, traditions, and beliefs.
Bengalis believe that a name can shape a person's destiny, so they take great care in selecting meaningful names for their children. These names often carry profound meanings derived from Sanskrit or other ancient languages. They may embody qualities like strength, wisdom, beauty, or devotion.
Moreover, the process of choosing a name involves consulting astrologers or religious leaders who analyze birth charts to ensure compatibility between the name and the child's horoscope. This practice reflects the importance placed on aligning cosmic forces with one's identity.
Additionally, family bonds play a significant role in naming conventions within the Bengali community. Many parents choose to honor their elders by giving their children names that pay homage to beloved family members or historical figures who have made an impact on society.
Naming a baby girl in the Bengali community is not merely about finding something trendy or fashionable; it is about preserving culture while also embracing individuality. The process encompasses tradition, spirituality, and personal connections – all contributing to creating unique identities for these precious little ones.
Unique and Uncommon Bengali Baby Girl Names
Are you expecting a baby girl and searching for a name that is unique and uncommon? Look no further! Bengali culture offers a wealth of beautiful names that are sure to make your little one stand out. Here are some unique and uncommon Bengali baby girl names to consider:
1. Anannya: This lovely name means "unique" or "unparalleled," capturing the essence of individuality.
2. Jhinuk: Derived from the word for seashell, Jhinuk represents beauty, grace, and delicacy.
3. Parijat: Inspired by the legendary celestial flower, Parijat signifies rarity and heavenly beauty.
4. Shomili: Meaning "charming" or "captivating," this name exudes elegance and allure.
5. Dipti: With its roots in Sanskrit, Dipti refers to brilliance or radiance, making it an apt choice for your little shining star.
6. Prisha: This enchanting name means "beloved" or "darling," reflecting the deep affection you have for your child.
7. Sreeja: Symbolizing joy and prosperity, Sreeja is a melodic choice with traditional undertones.
8. Damini: Derived from the word meaning lightning, Damini evokes power, energy, and strength.
Traditional Names with Modern Twists
Bengali culture is known for its rich history and traditions, including the naming of children. While traditional names hold a special place in Bengali families, many parents are also looking for unique and modern twists to these classic names.
One way to give a traditional name a modern twist is by adding a contemporary spelling. For example, instead of the common spelling "Ananya," you could opt for "Ananyah" or "Ananyaa." This small change can make your child's name stand out while still maintaining its cultural significance.
Another way to add a modern twist is by combining two traditional names into one. For instance, you could combine "Shreya" with "Mitali" to create the unique name "Shritali." This not only honors both names but also creates something entirely new and distinctive.
Parents can also consider using uncommon nicknames or pet names derived from traditional Bengali names. For example, instead of naming your daughter simply "Riya," you could use the nickname "Riri" or even go for something more unconventional like "Rey."
Additionally, some parents choose to incorporate meaningful words or phrases from their native language as middle names or second given names. This allows them to infuse their child's name with personal significance while celebrating their cultural heritage.
Giving a traditional Bengali name a modern twist adds an element of uniqueness and individuality while keeping ties to tradition intact. It's all about finding that perfect balance between honoring your culture and embracing the ever-evolving world we live in!
Names Inspired by Nature and Mythology
Nature has always been a source of inspiration for parents when it comes to naming their child. In Bengali culture, there are several beautiful names that draw inspiration from the natural world. For baby girls, names like Pari (meaning fairy), Aarna (meaning wave), and Meghna (meaning river) evoke images of beauty and tranquility.
Mythology also plays a significant role in shaping Bengali baby girl names. Names like Rupashi (derived from the word Rupa, which means beautiful) and Mohini (name of an enchantress in Hindu mythology) exude grace and charm.
Another popular trend is naming your child after a goddess or divine figure. Names like Saraswati (goddess of knowledge), Lakshmi (goddess of wealth), and Durga (the fierce goddess who protects her devotees) are not only meaningful but also carry a sense of strength and power.
Combining elements from both nature and mythology can result in truly unique names for your little one. For example, Anaya means "caring" in Sanskrit while also being reminiscent of the Hindi word for elephant – symbolic of strength in many cultures.
When choosing a name inspired by nature or mythology, consider the significance behind it as well as how it sounds with your last name. Choose a name that resonates with you and reflects the values you want to instill in your child.
Drawing inspiration from nature and mythology provides endless possibilities for unique Bengali baby girl names. Whether you opt for a name rooted in the beauty of nature or one with mythological significance, remember to choose something that holds personal meaning for you as parents.
Naming Your Child After a Family Member or Historical Figure
Many Bengali families find great pride and joy in naming their child after a beloved family member or a historical figure who holds significance to them. This tradition not only pays homage to those who came before, but it also creates a strong sense of identity and connection within the family.
Choosing to name your baby girl after a family member can be a beautiful way to honor your loved ones and keep their memory alive. It serves as a reminder of the values, traits, and accomplishments that have shaped your family's history. Whether it's naming her after her grandmother, aunt, or even an older sister, this practice carries with it deep sentimental value.
On the other hand, many parents choose to name their child after a historical figure who has inspired them. From freedom fighters like Rani Lakshmibai or Sarojini Naidu to renowned artists like Rabindranath Tagore and Satyajit Ray, there is no shortage of impactful figures from Bengal's rich history.
By giving your baby girl such an esteemed name, you are instilling in her qualities associated with these remarkable individuals – strength, courage, creativity – while also reminding her of the legacy she comes from.
It is important though that when choosing such names for your child that you consider how practical they will be in everyday life. While honoring someone special is admirable,it should not burden your child with an overly complex or difficult-to-pronounce name.
Finding balance between meaningfulness and practicality is key when considering names based on familial ties or historical figures. You want your daughter to carry forward the legacy proudly while still having a name that reflects her individuality.
In conclusion,naming your baby girl after a family member or historical figure allows you to pay tribute to those who have made an impact on your life while creating unique connections within generations.
It adds depth and meaning behind every syllable uttered,and serves as a constant reminder of the values and heritage that shape your family's story.
Tips for Choosing the Perfect Bengali Baby Girl Name
Choosing a name for your baby girl is an exciting and important decision. In the Bengali community, names hold a deep cultural significance and often reflect family traditions or honor historical figures. If you're looking for a unique and uncommon Bengali baby girl name, here are some tips to help you find the perfect one.
1. Research Traditional Names with Modern Twists: Consider traditional Bengali names that have been modernized or given a contemporary twist. This allows you to maintain cultural roots while giving your daughter a distinct and uncommon name.
2. Draw Inspiration from Nature and Mythology: Bengal has a rich history of mythology and nature-inspired names that can make your daughter's name truly special. Names like Shreya (beloved), Aishani (Goddess Durga), or Mrinalini (lotus stem) evoke beauty, strength, and grace.
3. Honor Family Members or Historical Figures: Naming your child after a beloved family member or historical figure adds depth to her identity. It connects her with her heritage while paying tribute to those who came before her.
4. Consider Unique Meanings: Look for names with meaningful interpretations that resonate with you personally or represent qualities you hope your daughter will embody throughout her life.
5. Find Balance between Tradition and Individuality: While it's important to embrace tradition, also remember that each child is unique! Don't be afraid to explore less common options that reflect both individuality and cultural pride.
By following these tips, you'll be well on your way to choosing the perfect Bengali baby girl name—one that not only honors tradition but also reflects the beauty of individuality in today's world.
List of Uncommon Bengali Baby Girl Names Starting with A
| | | |
| --- | --- | --- |
| Name | Meaning | Origin |
| Anindita | Unblemished | Sanskrit |
| Aaratrika | Dusk Lamp | Sanskrit |
| Abirami | Goddess Parvati | Tamil |
| Amrita | Immortal | Sanskrit |
| Akanksha | Desire | Sanskrit |
| Abhijita | Victorious | Sanskrit |
| Amiyah | Nectar | Sanskrit |
| Aishwarya | Wealth and Prosperity | Sanskrit |
| Akshara | Imperishable | Sanskrit |
| Adwitiya | Unique | Sanskrit |
| Aradhya | Worshiped | Sanskrit |
| Aindrila | Daughter of Indra | Sanskrit |
| Anvitha | Humble | Sanskrit |
| Adhira | Restless | Sanskrit |
| Apeksha | Expectation | Sanskrit |
| Arohi | Ascending | Sanskrit |
| Aboli | Name of a Flower | Sanskrit |
| Adrika | Celestial | Sanskrit |
| Anushka | Grace | Sanskrit |
| Ayantika | Endless | Sanskrit |
| Anwesha | Quest | Sanskrit |
| Aparajita | Undefeated | Sanskrit |
| Atreyi | The Wife of Sage Atri | Sanskrit |
| Anshula | Radiant | Sanskrit |
| Anvika | Powerful | Sanskrit |
| Avishi | Earth | Sanskrit |
| Amrusha | Sudden | Sanskrit |
| Aditi | Boundless | Sanskrit |
| Anshula | Radiant | Sanskrit |
| Arshitha | One Who Is Loved | Sanskrit |
| Aishani | Goddess Durga | Sanskrit |
| Atripta | Satisfied | Sanskrit |
| Ananta | Infinite | Sanskrit |
| Amisha | Beautiful | Sanskrit |
| Ahilya | Wife of Sage Gautama | Sanskrit |
| Aaruni | Sun | Sanskrit |
| Anjani | Mother of Lord Hanuman | Sanskrit |
| Ashrita | Protected | Sanskrit |
| Anisha | Unceasing | Sanskrit |
| Amodini | Joyful | Sanskrit |
| Anindini | Joyful | Sanskrit |
| Amritha | Immortal | Sanskrit |
| Aaradhya | Worshiped | Sanskrit |
| Avanika | Goddess Durga | Sanskrit |
| Anulekha | Messenger | Sanskrit |
| Anugraha | Blessing | Sanskrit |
| Amoghini | Flawless | Sanskrit |
| Aishvarya | Prosperity | Sanskrit |
| Anuvinda | One Who Is Praised | Sanskrit |
List of Uncommon Bengali Baby Girl Names Starting with D
| | | |
| --- | --- | --- |
| Name | Meaning | Origin |
| Doyel | A songbird | Bengali |
| Dhruti | Courage | Sanskrit |
| Debanjana | Daughter of the forest | Bengali |
| Darshita | One who is seen | Sanskrit |
| Drita | Firm | Bengali |
| Damayanti | Subduing | Sanskrit |
| Doyita | Beloved | Bengali |
| Darpita | Proud | Sanskrit |
| Divam | Heavenly | Sanskrit |
| Dithi | Vision | Bengali |
| Dhanika | Wealthy | Sanskrit |
| Dibya | Divine | Bengali |
| Dhatree | Earth | Sanskrit |
| Dwiti | Second | Sanskrit |
| Dhvani | Sound | Sanskrit |
| Dristi | Vision | Bengali |
| Dakshata | Skill | Sanskrit |
| Dhrisha | Courageous | Sanskrit |
| Dikshita | Initiated | Sanskrit |
| Drishti | Sight | Sanskrit |
| Damini | Lightning | Sanskrit |
| Devina | Resembling a goddess | Sanskrit |
| Dibyasha | Divine light | Bengali |
| Dvijal | River | Sanskrit |
| Dolon | Scented | Bengali |
| Divit | Immortal | Sanskrit |
| Darshika | One who sees | Sanskrit |
| Dibyalipi | Divine script | Bengali |
| Dipalika | A row of lamps | Sanskrit |
| Debanjali | Offering to the gods | Bengali |
| Dritika | Courageous | Sanskrit |
| Darpana | Mirror | Sanskrit |
| Dayita | Beloved | Sanskrit |
| Dhrishtika | Vision | Bengali |
| Dhanya | Grateful | Sanskrit |
| Diti | Mother of demons | Sanskrit |
| Damayanti | Subduing | Bengali |
| Dibyasree | Divine beauty | Bengali |
| Divij | Born in heaven | Sanskrit |
| Dwitiya | Second | Sanskrit |
| Dristi | Vision | Bengali |
| Dakshinya | Skillful | Sanskrit |
| Dhruti | Steadiness | Sanskrit |
| Debarati | Offering to the gods | Bengali |
| Darshana | Observation | Sanskrit |
| Dipti | Brightness | Sanskrit |
| Duhita | Daughter | Sanskrit |
| Diptika | Bright | Sanskrit |
| Devrati | Devotion | Sanskrit |
List of Uncommon Bengali Baby Girl Names Starting with P
| | | |
| --- | --- | --- |
| Name | Meaning | Origin |
| Prerona | Inspiration | Bengali |
| Priyasha | Beloved | Sanskrit |
| Puspita | Blossomed | Bengali |
| Paromita | Wisdom | Bengali |
| Pranjalika | Simple | Sanskrit |
| Prativa | Reflection | Bengali |
| Parinita | Expertise | Sanskrit |
| Pritha | Beloved | Sanskrit |
| Proshita | Honest | Bengali |
| Pallavi | New leaves | Sanskrit |
| Poonam | Full moon | Sanskrit |
| Preetika | Beloved | Sanskrit |
| Poushali | Born in Poush month | Bengali |
| Prachurita | Abundant | Sanskrit |
| Prerita | Inspired | Bengali |
| Parulika | Blossom | Sanskrit |
| Parama | Supreme | Sanskrit |
| Prithika | Earth | Bengali |
| Purnima | Full moon | Sanskrit |
| Padmavati | Goddess Lakshmi | Sanskrit |
| Pritika | Dear one | Sanskrit |
| Priyamvada | One who speaks lovingly | Sanskrit |
| Pushpita | Decorated with flowers | Sanskrit |
| Palitika | Young girl | Bengali |
| Paramita | Wisdom | Sanskrit |
| Parisha | Like a fairy | Bengali |
| Punarjani | Rebirth | Sanskrit |
| Prisha | Beloved | Sanskrit |
| Parijat | A celestial flower | Sanskrit |
| Punyasha | Virtuous | Bengali |
| Pronoyita | Dedicated | Bengali |
| Parampara | Tradition | Sanskrit |
| Pragnya | Knowledge | Sanskrit |
| Prayag | Confluence | Sanskrit |
| Prayashi | Beloved | Sanskrit |
| Pranati | Worship | Sanskrit |
| Punyasri | Holy beauty | Sanskrit |
| Pratyasha | New beginning | Sanskrit |
| Punarika | Lotus | Sanskrit |
| Pankhuri | Petal | Sanskrit |
| Pranjalini | Simple | Sanskrit |
| Prasiddhi | Accomplishment | Sanskrit |
| Padmini | Lotus | Sanskrit |
| Pranavi | Goddess Parvati | Sanskrit |
| Punom | Complete | Sanskrit |
| Prasanna | Cheerful | Sanskrit |
| Punnya | Virtuous | Sanskrit |
| Palomi | Dove | Sanskrit |
| Pushti | Nourishment | Sanskrit |
List of Uncommon Bengali Baby Girl Names Starting with P
| | | |
| --- | --- | --- |
| Name | Meaning | Origin |
| Shalini | Modest | Sanskrit |
| Sristi | Creation | Bengali |
| Sangeeta | Melody | Sanskrit |
| Srabani | Evening | Bengali |
| Suhana | Beautiful | Sanskrit |
| Shreemoyee | Auspicious | Bengali |
| Samhita | Collected | Sanskrit |
| Smriti | Memory | Sanskrit |
| Shonali | Golden | Bengali |
| Susmita | Smiling | Sanskrit |
| Somlata | Moon creeper | Bengali |
| Supriya | Beloved | Sanskrit |
| Suravi | Fragrance | Bengali |
| Snigdha | Affectionate | Sanskrit |
| Saheli | Friend | Bengali |
| Suryakanti | Radiant as the sun | Sanskrit |
| Sutapa | Devotee | Sanskrit |
| Shiuli | A type of flower | Bengali |
| Samragyi | Empress | Sanskrit |
| Snehalata | Creeper of love | Sanskrit |
| Srabasti | Name of a river | Bengali |
| Shukla | Bright | Sanskrit |
| Suditi | Brightness | Sanskrit |
| Suchona | Good advice | Bengali |
| Subhaga | Auspicious | Sanskrit |
| Shipra | Pure | Sanskrit |
| Snigdha | Affectionate | Sanskrit |
| Sashmita | Smiling | Sanskrit |
| Somita | The moon | Sanskrit |
| Shonarupa | Golden form | Bengali |
| Sujata | Well-born | Sanskrit |
| Soumili | A type of bird | Bengali |
| Suparna | Goddess Lakshmi | Sanskrit |
| Shataparna | A bird | Sanskrit |
| Sankari | Goddess Parvati | Sanskrit |
| Sudakshina | Righteous | Sanskrit |
| Sujal | Pure water | Sanskrit |
| Smritika | Remembered | Sanskrit |
| Sabita | Beautiful sunshine | Sanskrit |
| Shalmoli | A type of flower | Bengali |
| Suvrata | Of good vows | Sanskrit |
| Shravani | Born in the month of Shravan | Bengali |
| Susweta | White as snow | Sanskrit |
| Samita | Collected | Sanskrit |
| Shreeparna | A bird | Sanskrit |
| Shuchismita | Radiant | Sanskrit |
| Somalata | Moon creeper | Sanskrit |
| Sujata | Well-born | Sanskrit |
| Shreemayi | Auspicious | Sanskrit |